1. We create original recipes
Our culinary team designs unique recipes and readymade dishes from scratch for every occasion.
2. You choose your meals
Choose from a variety of healthy, delicious and balanced meals perfect for your dietary preferences.
3. We deliver fresh ingredients
Everything you need to cook your chosen recipes is delivered every week in our cooler box.
4. You turn into a home chef
Our delicious, chef designed recipes cater to all cooking levels and styles of cuisine.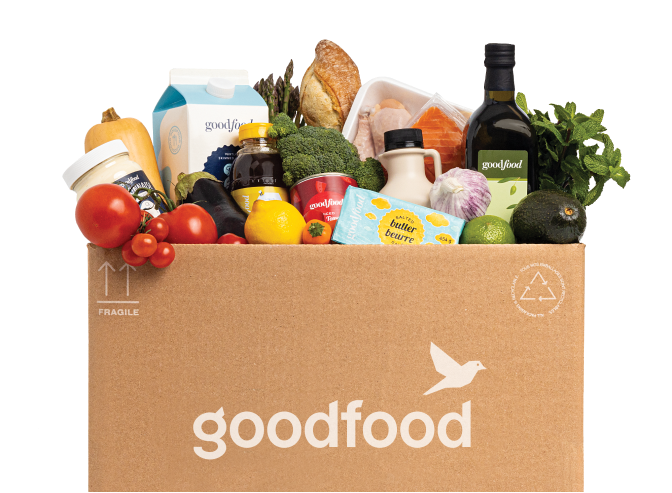 Shop meal kits, groceries & more
Goodfood is your source for farm fresh ingredients, top quality groceries, delicious ready-made dishes and meal kits designed by our team of chefs. All delivered to your door!
Get started
What our members are saying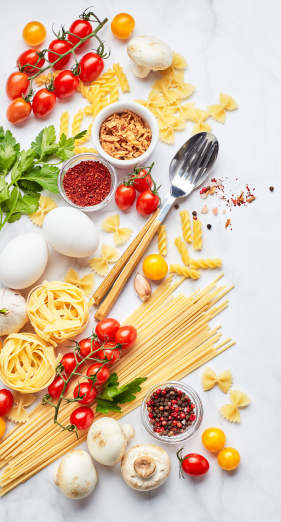 Our promise
Our products are always fresh, seasonal and directly sourced from partners that we trust. Learn more

Goodfood helps feed the curious minds of thousands of Canadian kids. Your Goodfood orders enable us to contribute nutritious breakfasts to children in need. Learn more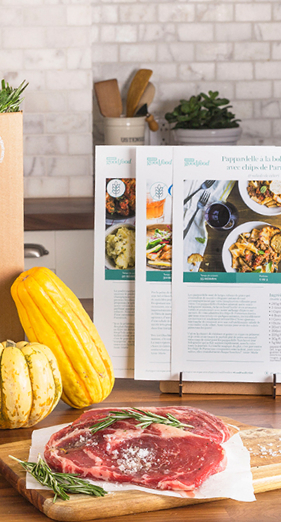 About us
Goodfood has one main mission: to simplify meal planning and grocery shopping for all. Today, Goodfood unites a team of 4,000 people dedicated to delivering delicious meals, carefully curated groceries and farm fresh ingredients across Canada every week. Learn more
Let's eat!
Discover a new way to cook, shop and enjoy food with Goodfood. Taste a whole world of original meal kit recipes designed by chefs, farm fresh ingredients and top quality groceries! All delivered to your door.
See this week's menu