Helping Children Reach their Full Potential, One Breakfast at a Time!
Every morning, hundreds of thousands of children across the country are at risk of going to school without a healthy breakfast to help them start the day.

At Goodfood, we believe every child should have access to nutritious and delicious meals to support them in their learning, development, and ability to focus.

That's why we've been partnering with the Breakfast Club of Canada since 2016 to help fight food insecurity and feed the potential of thousands of children across the country.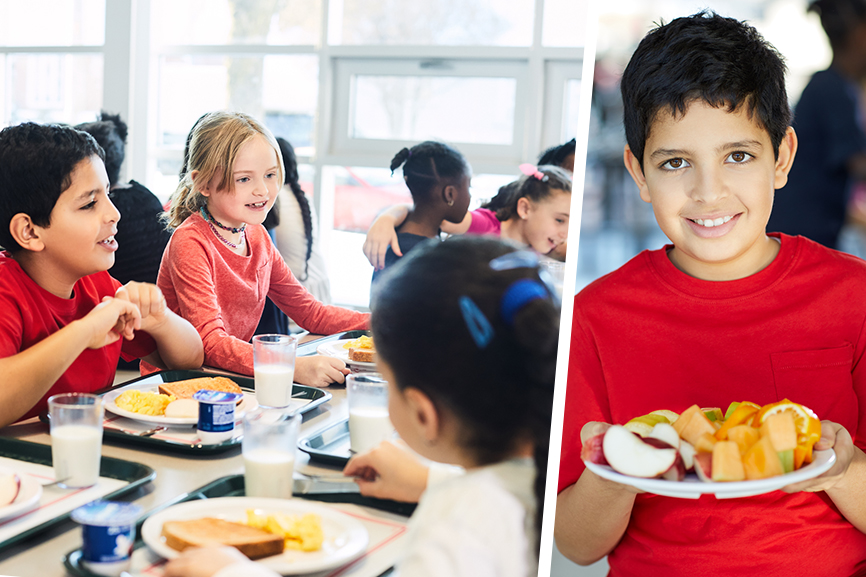 Food Insecurity in Numbers
In Canada, nearly 1.2 million children live in a food-insecure household (that's 1 in 6 Canadian children)
More than 257,743 nutritious breakfasts are served daily by the Breakfast Club in 1,887 schools across Canada.
282 Breakfast Clubs are located in Indigenous communities across Canada and serve 34,110 children
Our Continued Support
For years, our team members (including co-founders, Jonathan and Neil) have been volunteering in schools by preparing and serving students with nutritious breakfasts, including cereal, fresh fruit and yogurt. We're very much looking forward to being able to do this again as public health restrictions begin to ease.
"Volunteering gives us an opportunity to give back and connects us to a cause that is close to our hearts. It unites us in a common goal and a shared experience, fosters personal development, and brings us together as a community. It's an incredible, transformative experience that I would recommend to anyone."

Jonathan Ferrari, Goodfood Co-founder & CEO.
How You Can Help!
It's not only our team that contributes to this great cause, but our members too!

Every order you make at Goodfood makes it possible for us to help feed a child in need in a community we serve.

By ordering at Goodfood, you're taking an active part in promoting food accessibility in Canada.
Together, let us give our young ones the fuel they need to learn, succeed and flourish, one breakfast at a time.